International Parks
Hong Kong Disneyland
Hong Kong Disneyland appeared in 2005 and still contains only one park. Inside that park are seven themed lands: Adventureland, Toy Story Land, Fantasyland, Tomorrowland, Grizzly Gulch, Mystic Point and Main Street, USA. Search for Sleeping Beauty Castle, the focal point of the park. Additionally set aside some effort to appreciate an outing by Inspiration Lake, a man-made lake that is just a 15-minute stroll from Hong Kong Disneyland.
Shanghai Disney Resort
Shanghai Disneyland's Enchanted Storybook Castle has a Disney princess subject. Mickey Avenue replaces Main Street, acquainting visitors with Disney characters. The Gardens of Imagination highlights Disney characters who speak to every one of the 12 creatures of the Chinese zodiac. Themed lands in Shanghai Disneyland incorporate Fantasyland, Treasure Cove, Adventure Isle, Tomorrowland and Toy Story Land. Its Shanghai Disneyland Hotel offers visitors free water-taxi administration from the inn to the amusement park. The Toy Story Hotel's stylistic layout has exemplary Chinese kites flown by darling Disney characters. Visitors likewise appreciate Disneytown, a shopping, engaging and feasting territory of the Shanghai resort.
Tokyo Disney Resort
Tokyo Disney Resort began with one amusement park, Tokyo Disneyland, in 1983. Tokyo Disneyland contains seven separate terrains, five of which are like Anaheim Disneyland: Tomorrowland, Adventureland, Critter Country, Fantasyland and Toontown. The other two terrains have slight varieties. The World Bazaar is secured by a glass rooftop, and Westernland embraces a ranchers and-Wild-West style that is like Frontierland. Cinderella Castle is the milestone fascination of Tokyo Disneyland, similarly for what it's worth in Orlando's Disney World. The Tokyo Disney Resort has extended to incorporate a subsequent amusement park, Tokyo DisneySea, alongside four inns and a shopping region called Ikspiari. DisneySea's nautical subject has seven "ports of call, for example, Mermaid Lagoon and American Waterfront. It initially opened in 2001, and its rides will in general be quicker and more grown-up arranged than the family-themed rides at Tokyo Disneyland. It commends the fantasies and legends of the ocean with rides, live diversion, eateries, fun shops and occasional festivals.
Disneyland Paris
Like Tokyo Disney, Disneyland Paris contains two separate parks. The fundamental Disneyland Paris park has five distinct terrains: Adventureland, Fantasyland, Discoveryland, Frontierland and Main Street, USA. Designed after comparative terrains at Anaheim's Disneyland, Discoveryland contains cutting edge rides coordinating those of Tomorrowland in Anaheim.The second park, Walt Disney Studios Park, commends the fervor of the stage. Its Art of Disney Animation permits guests to get a look into how great and current Disney energized films were made. Walt Disney Studio Park's fun Earffel Tower fills in as the recreation center's symbol.
Other Information
Here is a link to learn more about the International Disney parks here.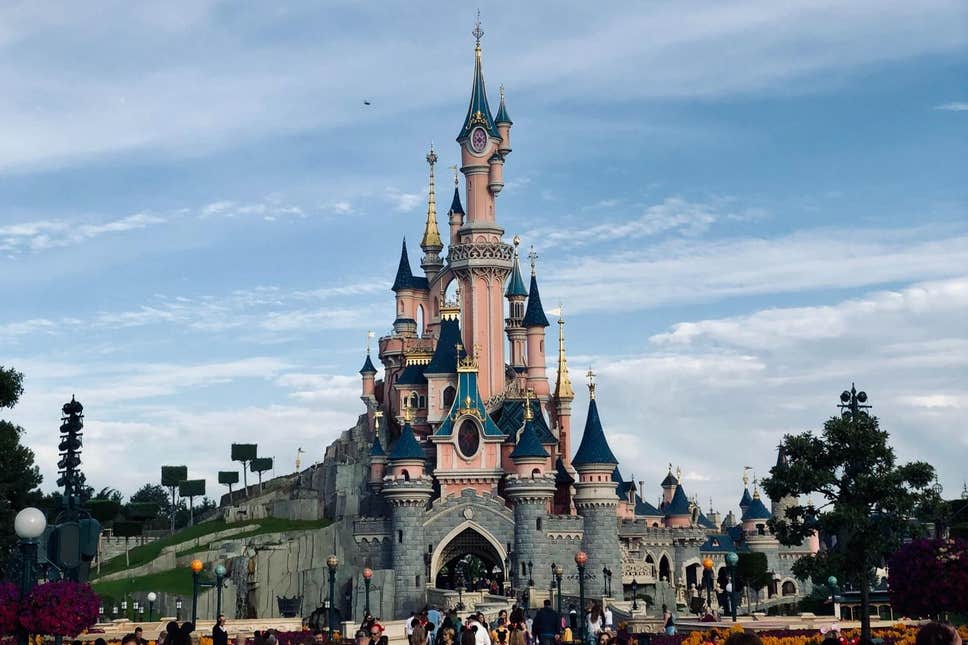 Disneyland Paris Castle